Family-friendly day trip to Ronda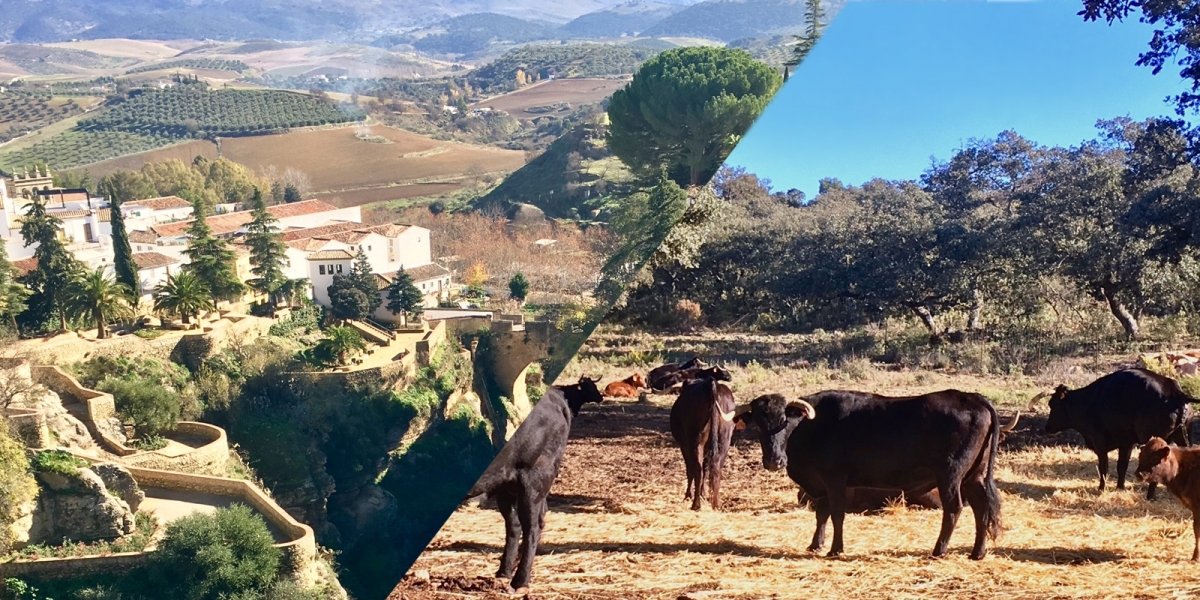 After a couple of intensive days in Seville clients often ask for an opportunity to enjoy the Andalusian countryside and outdoor activity. One of the best options could be a day trip to the white hilltop town of Ronda, about 90 minutes from Seville and 2 hours from the Malaga coast.
On this excursion we shall combine Ronda with a family-friendly visit to a bull farm that also has Andalusian horses. You will visit a working ranch that raises bulls and trains pure bred horses and meet them up close.
Ronda, located in the Serrania mountain range, was described by Ernest Hemingway a  romantic background. The town is dramatically separated by an 18th century bridge that is almost 525 feet above a gorge. On both sides of the gorge its white houses are "sticking" at the very edges of the cliffs. This unique situation inspired romantic travellers who were fascinated about Ronda, so far away from any civilisation…
After a short lunch we shall walk around the little town with its whitewashed houses and narrow winding streets, cross the bridge to see the famous bullring and enjoy the spectacular views.
On this excursion a car is absolutely necessary.
To arrange a customized itinerary for you, don´t hesitate to contact me.