Seville´s "Must-Sees" - Monumental Tour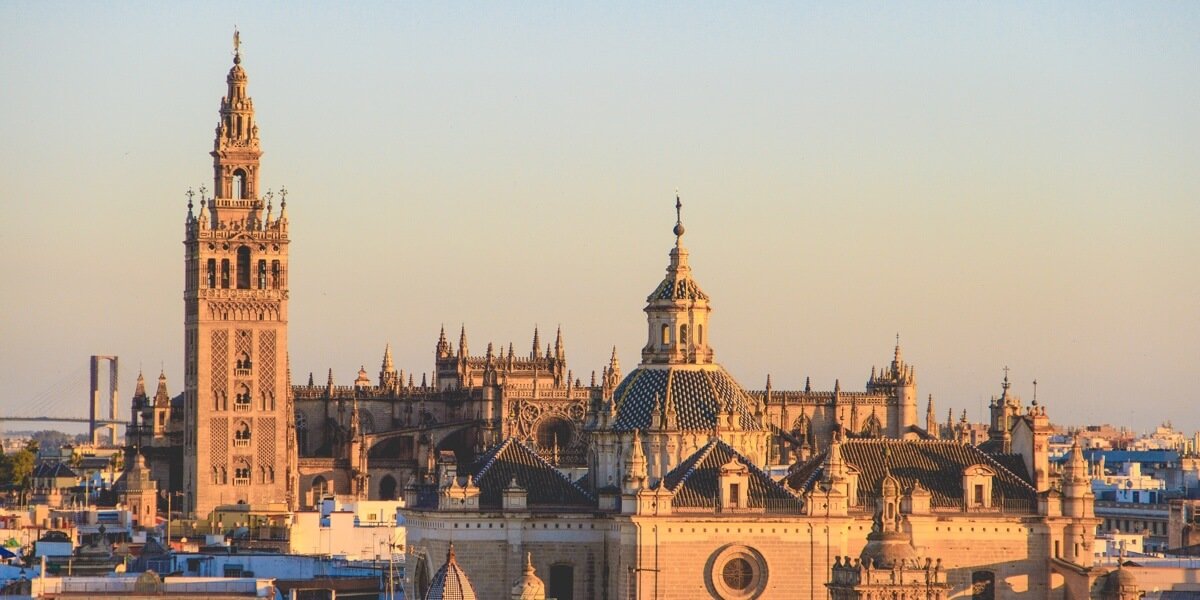 Today Seville is known for its World Heritage Sites: the largest Gothic Cathedral and the oldest Royal Palace still in use, called Reales Alcazares. On this tour we visit the magnificent medieval palace rebuilt and decorated during the reign of the kings of Castilla and Leon in a unique style, called Mudéjar; a fusion of aesthetic ideas and materials of moslem craftsmen with the contemporary trends in European art and architecture. Afterwards you will enjoy the adjacent private gardens, provided with tropical trees and fountains, which invite you to spend some more time there.
The next highlight on our itinerary will be the Cathedral, which was built on the site of the old mosque, from which only the Giralda, the former minaret and part of the Patio de Naranjos survived. Insite you can contemplate the largest Gothic high altar and the famous tomb of Christopher Columbus. But overall you will appreciate Seville's cathedral as a second art gallery of renowned Spanish painters and sculptures.
On this tour we have time enough for a walk around the former Jewish quarter, once one of the largest, along with those in Toledo and Córdoba, and probably the oldest community in Spain. The Barrio Santa Cruz, as the district is called today, still preserves its medieval character with small narrow streets leading to squares flanked with orange trees, and where colorful, tiled benches invite you to rest in the shade.
The Real Alcazar and the Cathedral have set up the obligatory use of audio devices for groups with more than 8 persons to avoid acoustic contamination.