Seville by bike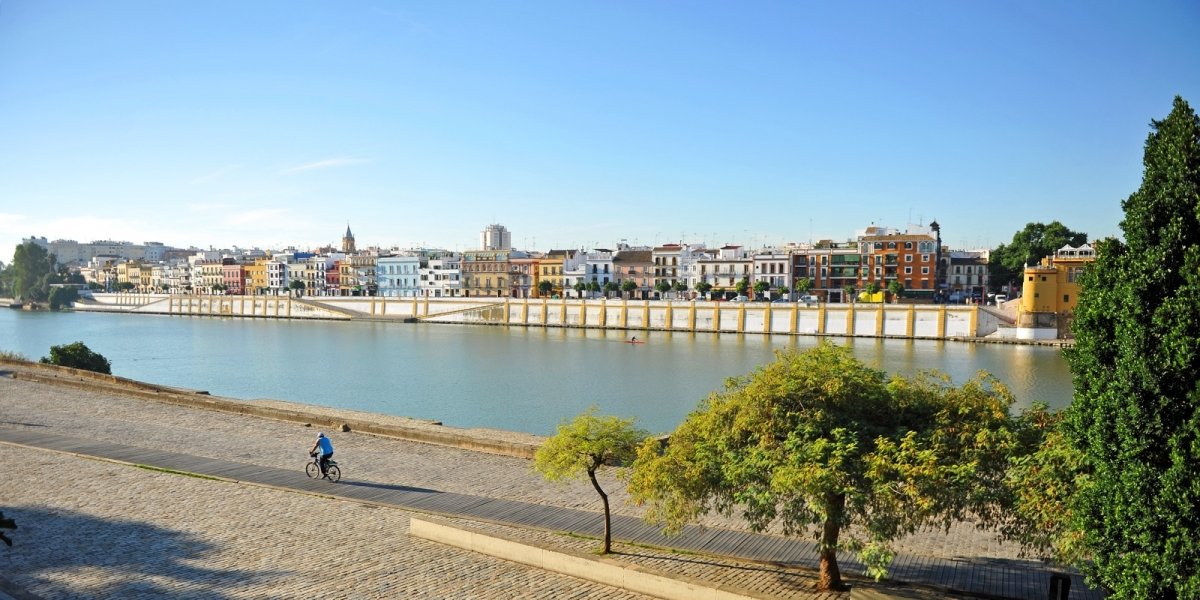 One of the best ways to move around the city is definitely by bike. Did you know that Seville is considered one of the best cities for cycling along with Amsterdam or Copenhagen? I usually recommend a bike tour immediately after arrival, so that you can get a good overview of the city in case you are staying in town for more days. I can take you to places and areas which are normally too far for a walk, or out of the historical context, like most of the beautiful pavilions from the 29th World´s Fair of the Ibero-American Exhibition or the grounds of the Universal Exposition of 1992.
On this tour we see most of the important cultural sights of the city, but over all we will ride through the Romantic Maria Luisa Gardens with an obligatory stop at Plaza de España and Plaza de America with its pavilions from the 29th World´s Fair. From there it goes always along the riverside until we cross the first iron bridge built in Spain in 1852 by pupils of Gustave Eiffel in direction Triana. This old pottery quarter is among the most traditional and lively districts in Seville. It is considered to be the cradle of flamenco art and home of famous bullfighters. Overall you will appreciate the unique view on Seville´s silhouette with the bullring, the Giralda tower or the Torre del Oro.
For guests who like to combine education with fun, or history and culture with an activity, this is surely the best option. I adapt the length of the tour to your specific needs, which means I offer general 2,5 hour panoramic rides which can be extended by request.
The price is per Tour (not included the bicycle hire service)
I take care about the bicycle hire