Create your own Custom Tour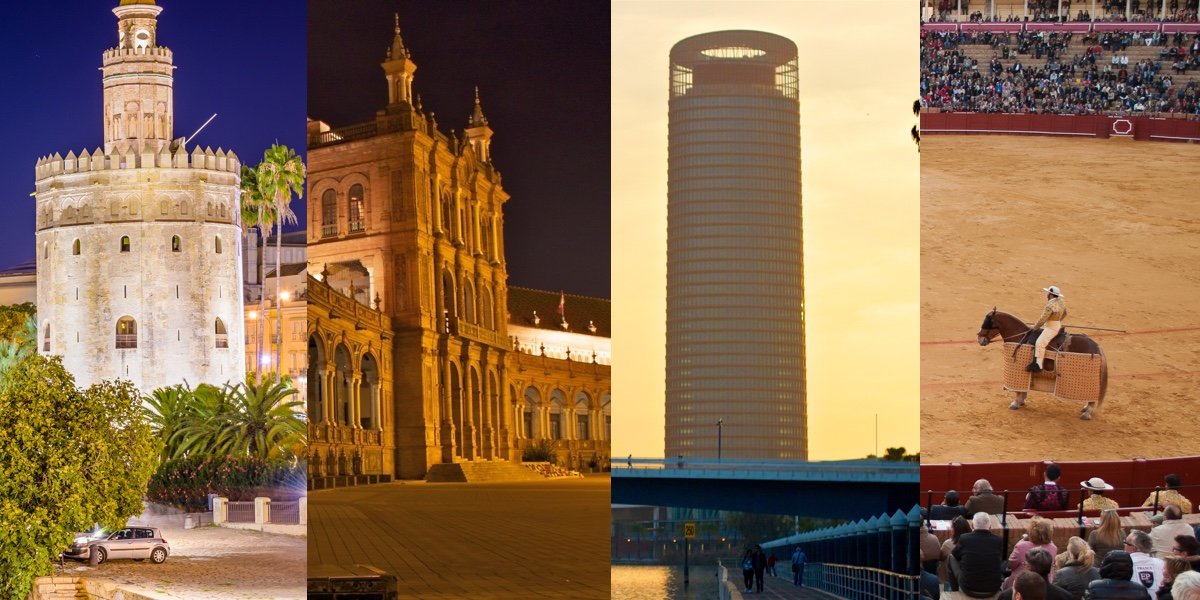 Beyond the unique cultural heritage, Seville has a great deal to offer. For those visitors who want to be sure that they are going to experience all the highlighs, I have proposed a selection of the most interesting sights of Seville on following subjects:
Noble city palaces: For lovers of antiquity I can propose two magnificant private houses of the old Sevillian aristocracy - such as Casa de Pilatos, considered to hold the oldest private collection of antiques in Spain or the Palacio of the Countess of Lebrija, its rooms decorated with original Roman mosaics.
Fine Arts: For those who want to learn more about the Siglo de Oro - the Golden Age of painting especially in cosmopolitan Seville, when the city was highly regarded as a center of arts, focussing on the interaction between art production and the social and economic developments during the 17th century. At a time, when the country - previously the most powerful in Europe, was confronted with a continuous loss of political power and the increasing influence of Protestantism. Therefore I suggest to visit the Museo de Bellas Artes.
Furthermore you have the possibility for getting to know more about Seville´s customs, such as bullfighting and flamenco, which provide an interesting contrast to contemporary trends in architecture, see the Metropol Parasol. And not forgetting  the star-products of the Spanish gastronomy - sherry and olive oil!
You set the pace and decide when, what to see and how much you will see.
Choose between the highlights you prefer and I gladly propose a customized program for you.